George School
RW has worked with George School since 1987. During that time we have produced admission publications, annual fund and capital campaign materials, the alumni magazine, and annual reports.
Compendium — 2012 CASE Grand Gold Award for Student Recruitment Publications
The Compendium replaced the conventional viewbook with a collection of personal observations written by students, alumni, parents and teachers, combined with facts, quotes, lists and photographs. The book's "a click away" boxes encourage readers to go to the web for more material. According to an alum, "The pulse, tone, beauty, and warm feel of the Compendium all capture the school. I was engrossed in reading the stories and amazed by the photos...."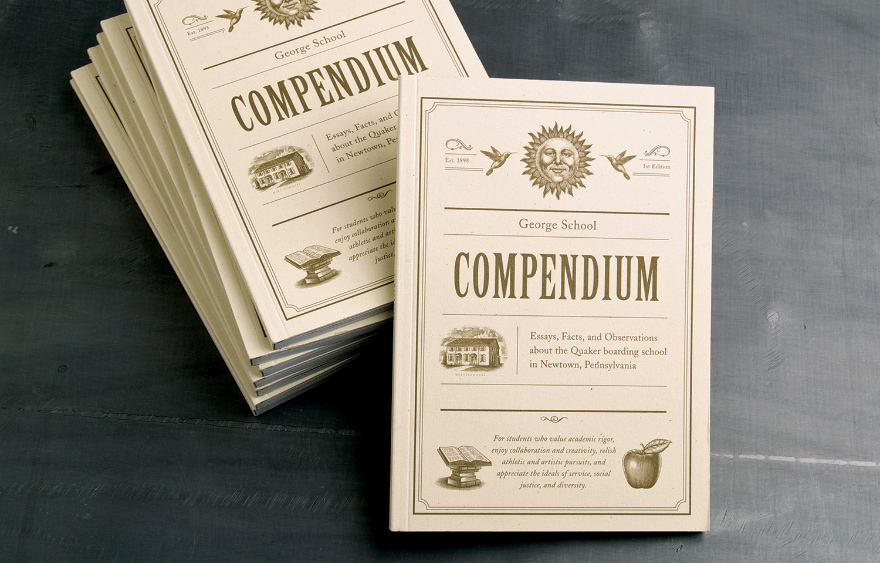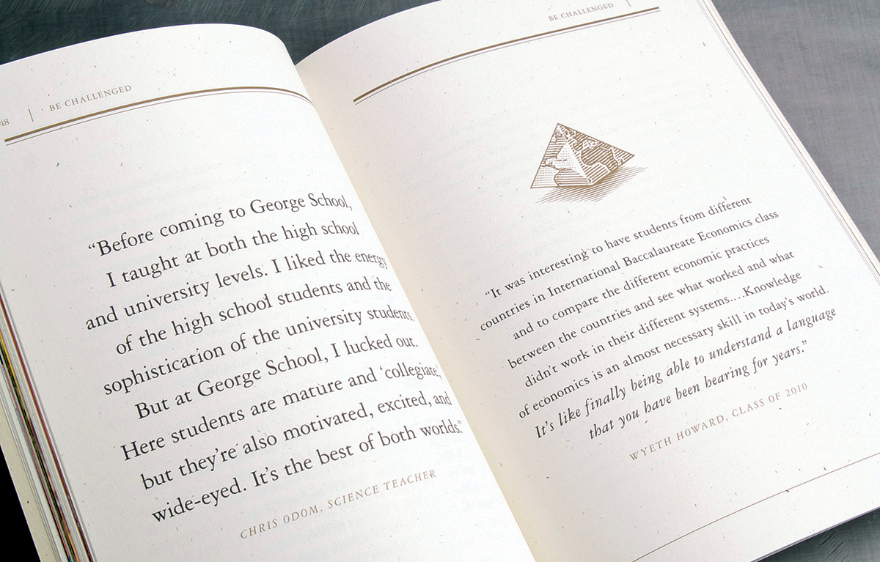 Introducing George School is used on the road to give a quick, lively overview of GS.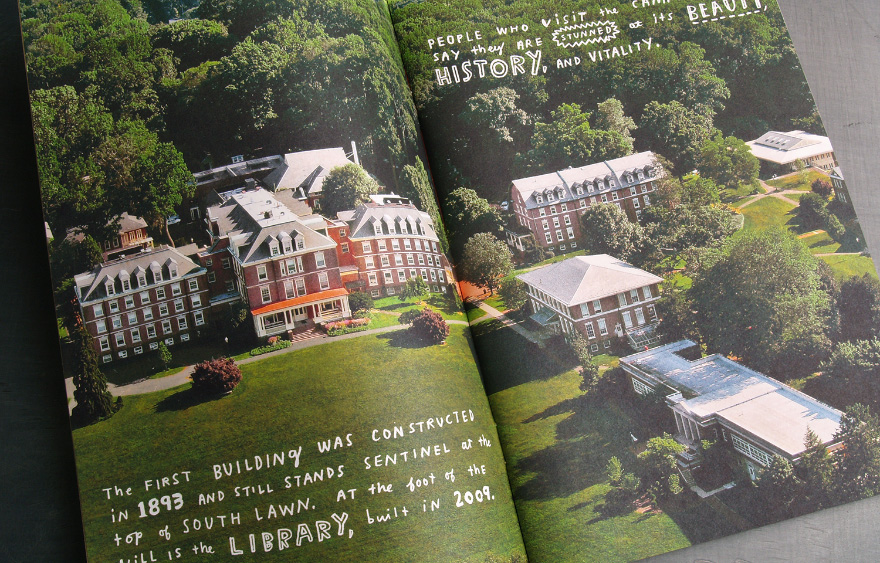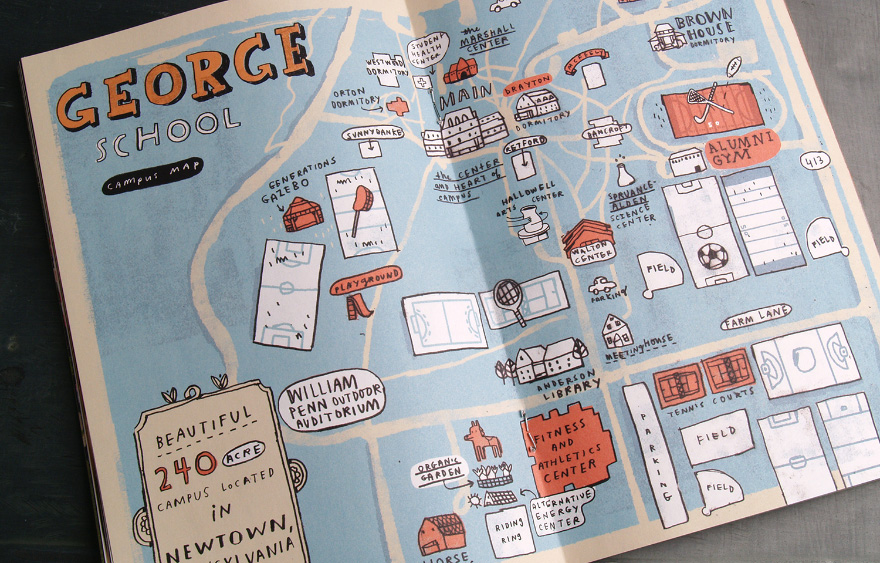 Meet the Quakers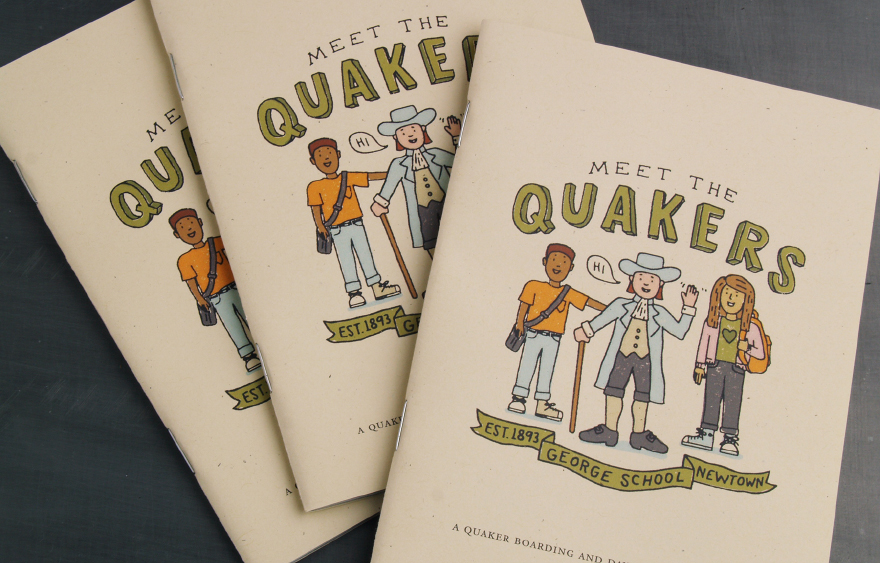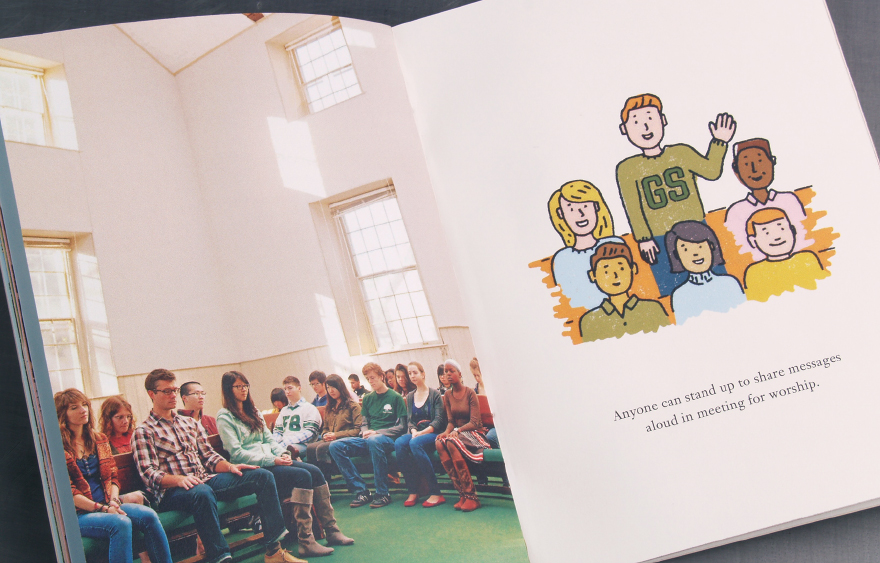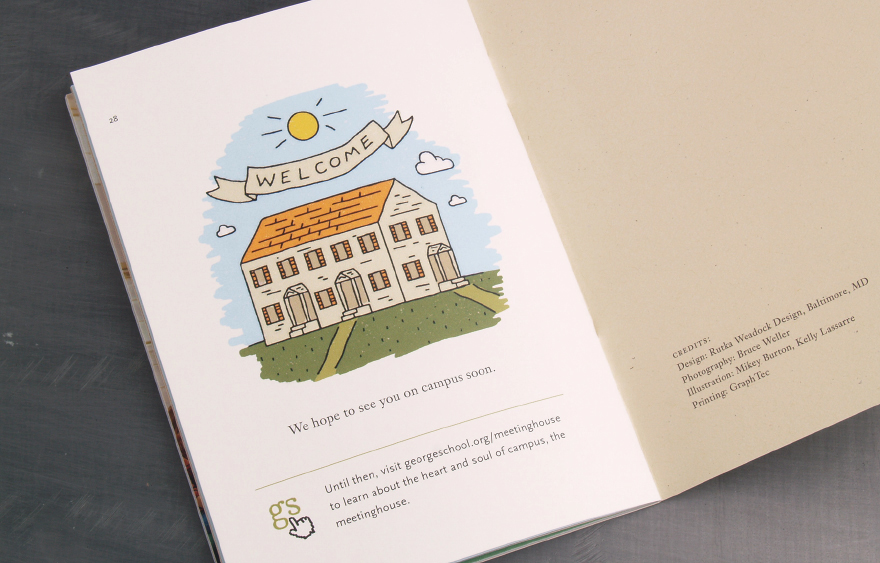 The Definitive Guide to Four-Square is a gift for accepted students.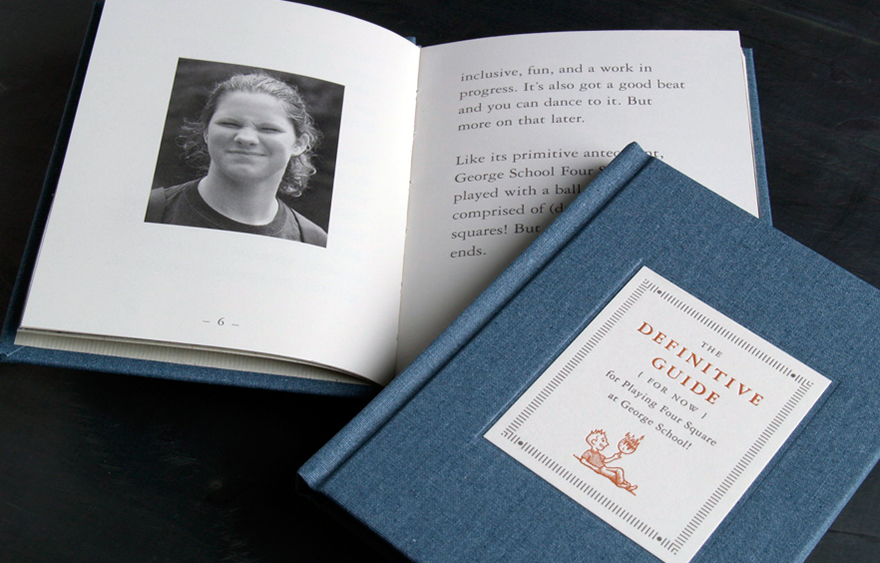 Hello is the 2008 viewbook, shown with supporting materials.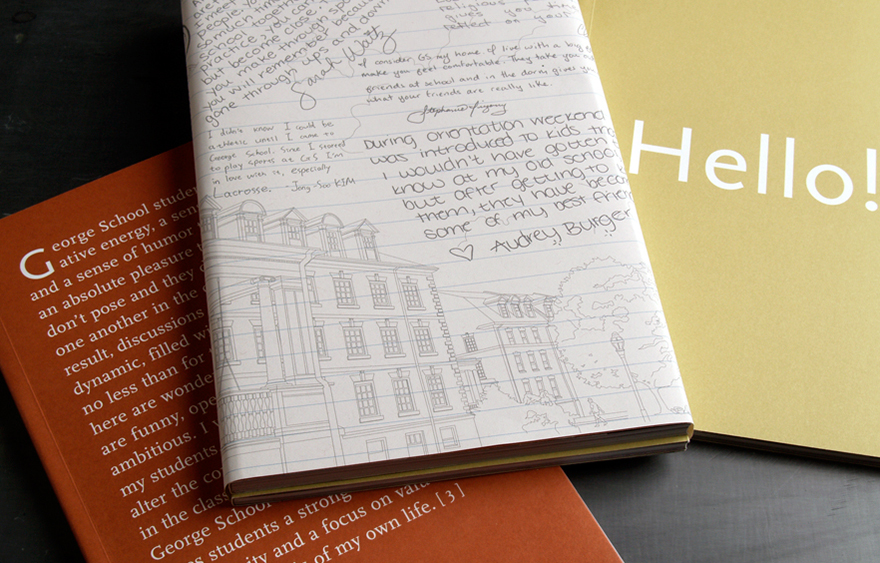 Georgian Alumni Magazine
Happy to be Green —fund raising booklet for new green library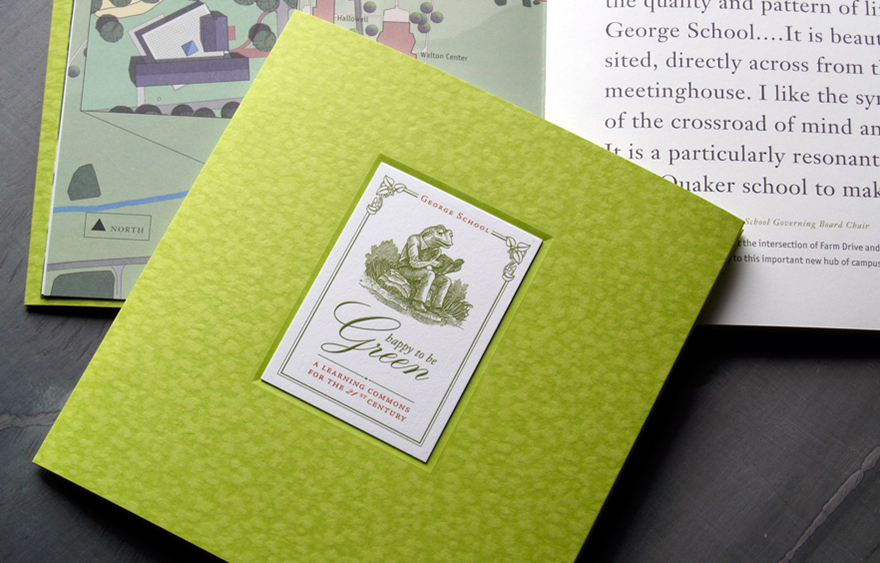 The Picture Wallet is handed out at school visits by admissios staff and drives prospects to the website.