Goucher College
Goucher College was the first liberal arts college in the nation to require all undergraduates to study abroad at least once before graduation. Admission materials focused on this feature of their curriculum with the theme: 4 Years Without Boundaries.
Goucher Admission Viewbook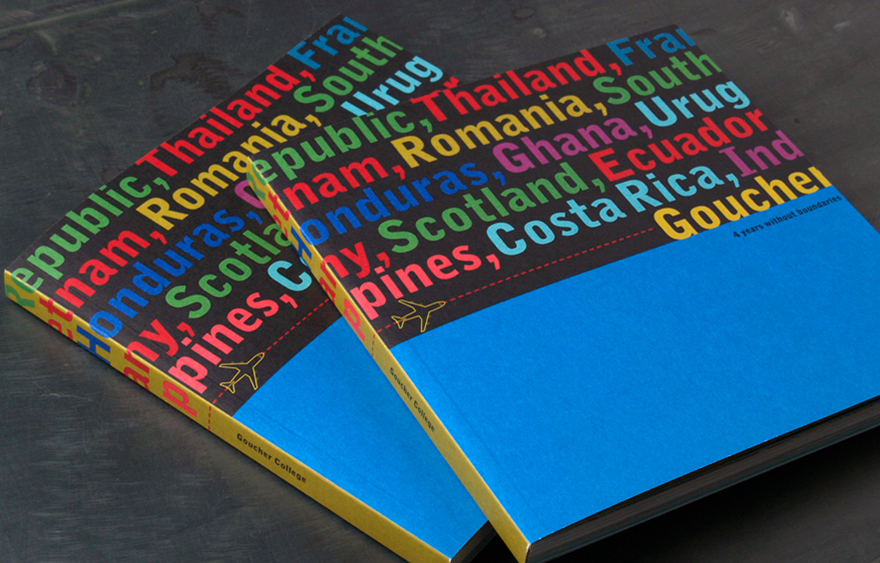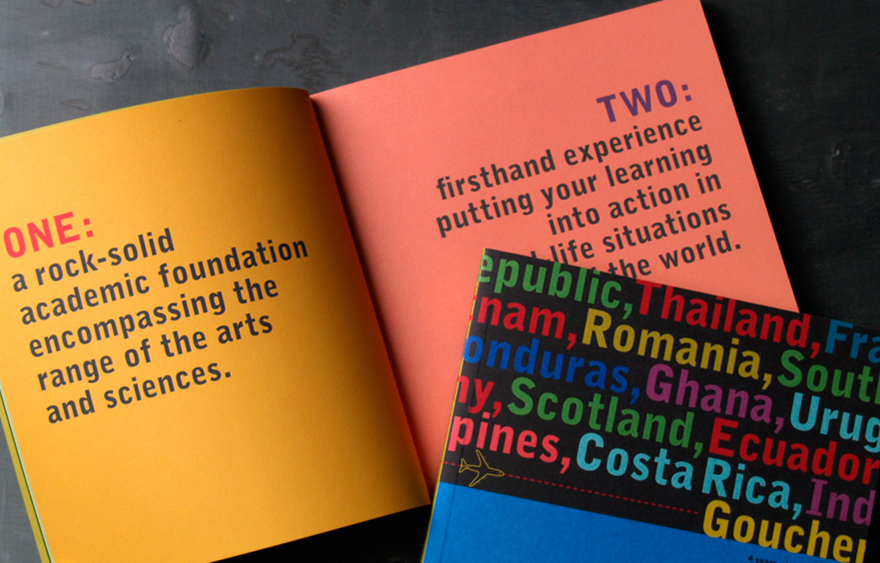 Goucher Travel Booklet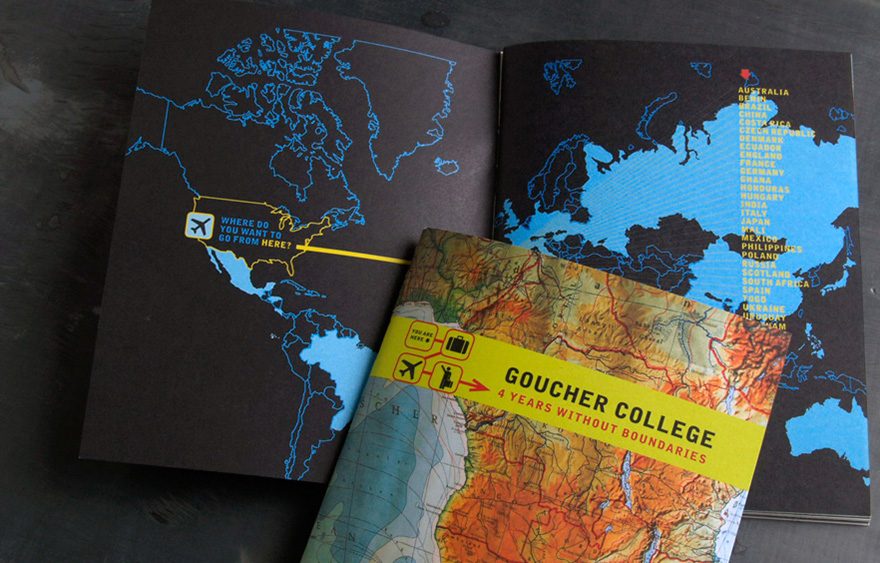 OPEN - Admission Viewbook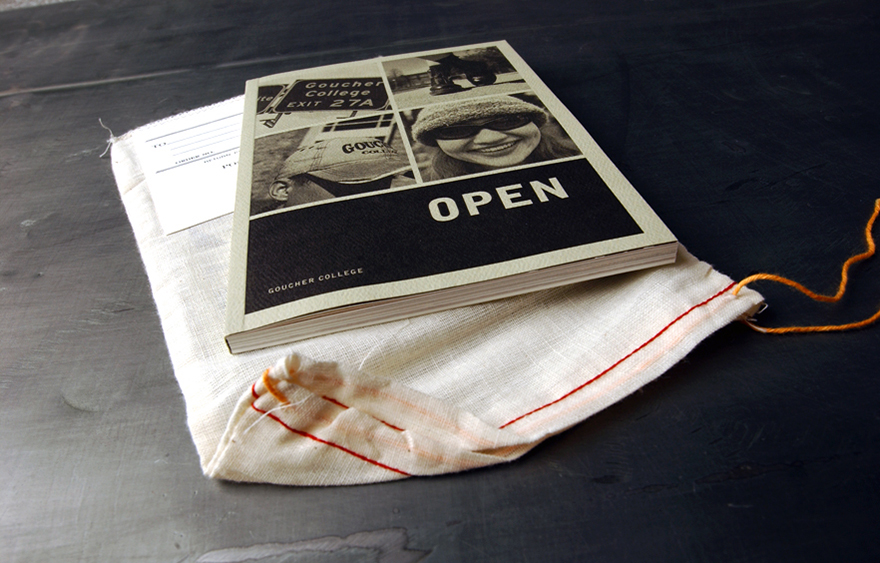 This is a Test — handout used at college fairs and high school visits, featured word games and puzzles that drove prospects to the website.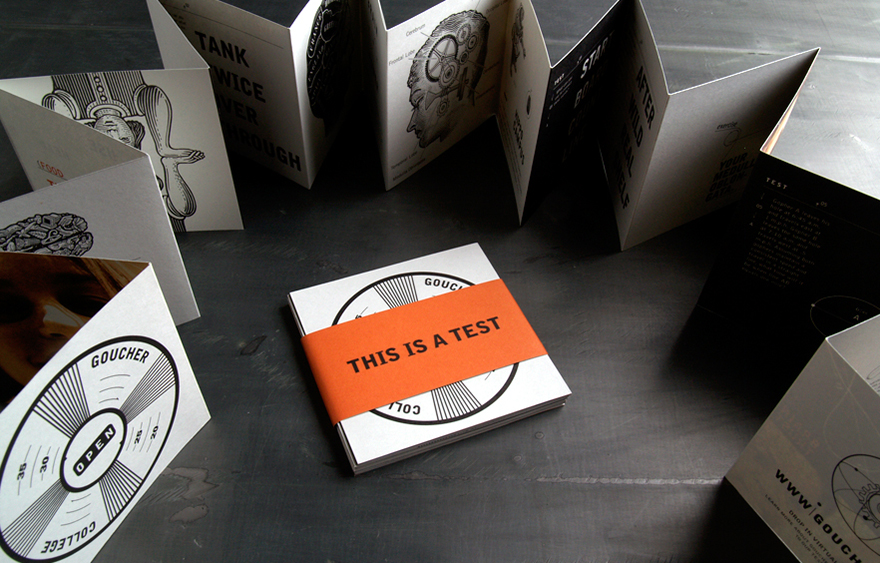 It's About Time portrayed the day to day activities or Goucher students.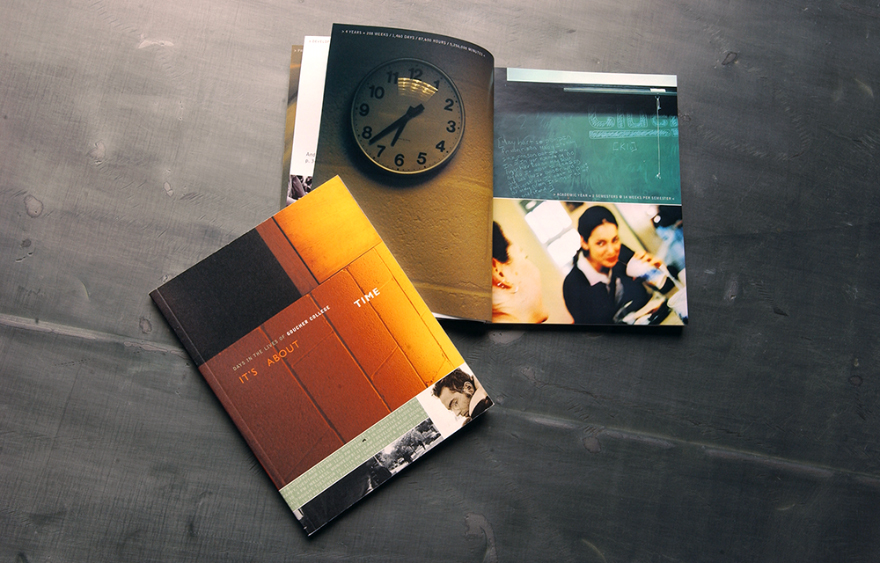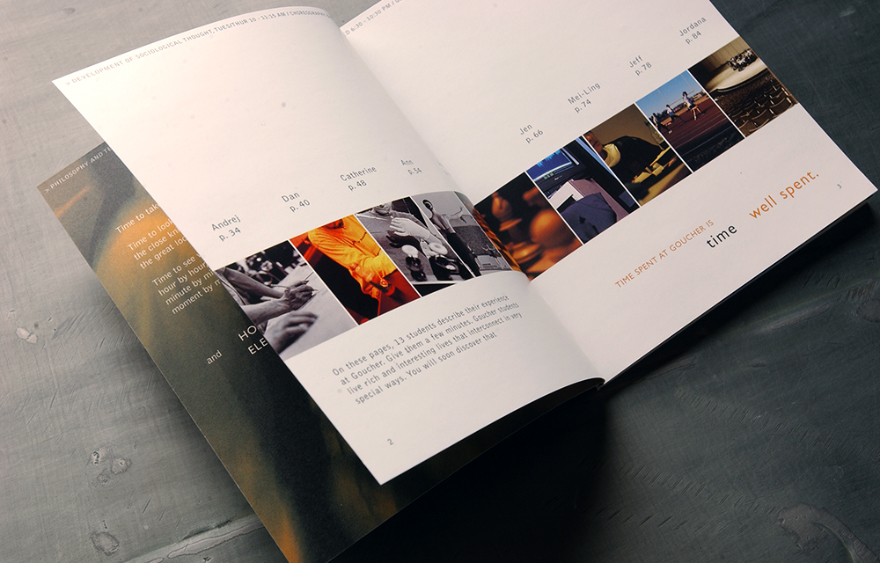 Goucher Quarterly alumni magazine