Hartwick College
Hartwick is a small liberal arts college in upstate New York. We created two admission packages for the college.
Hartwick College — campus visit invitation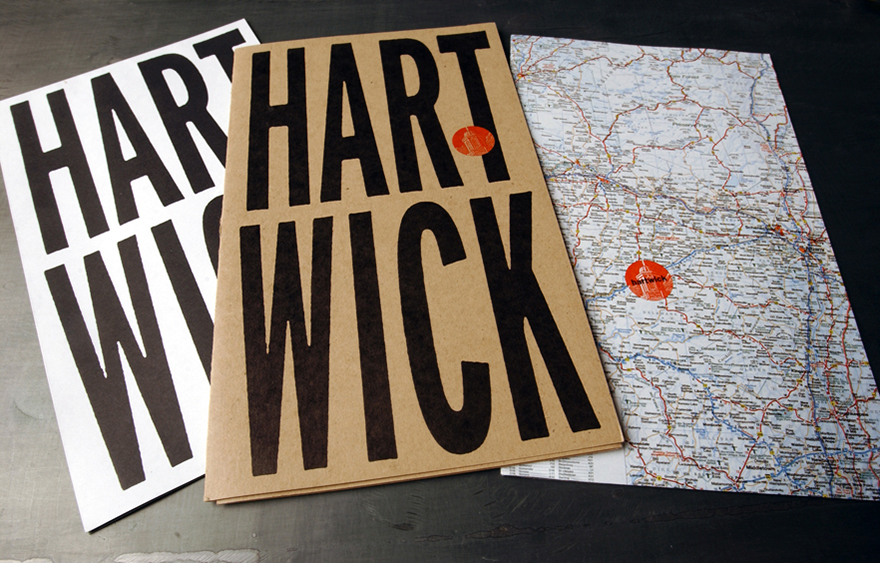 The "Wicked" booklet was a yield piece mailed to accepted students, highlighting the advantages of the first-year experience at Hartwick.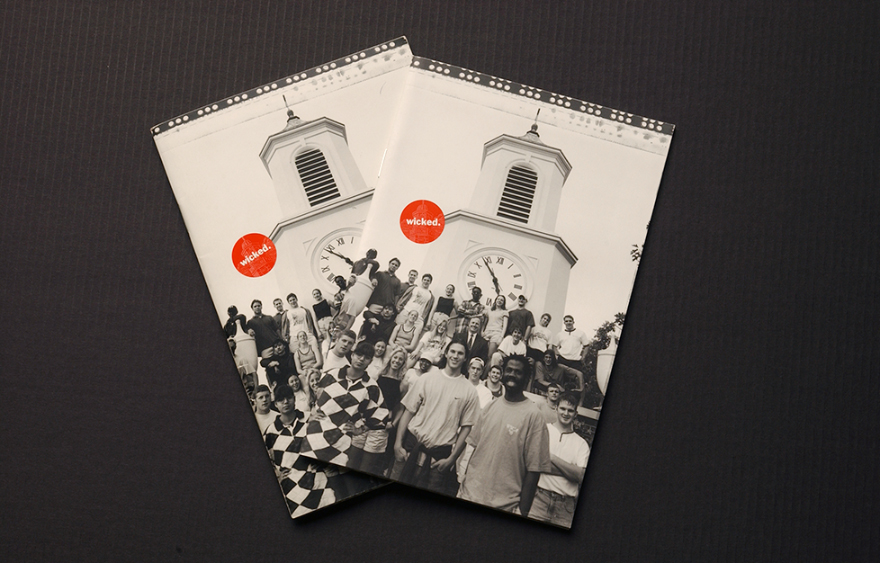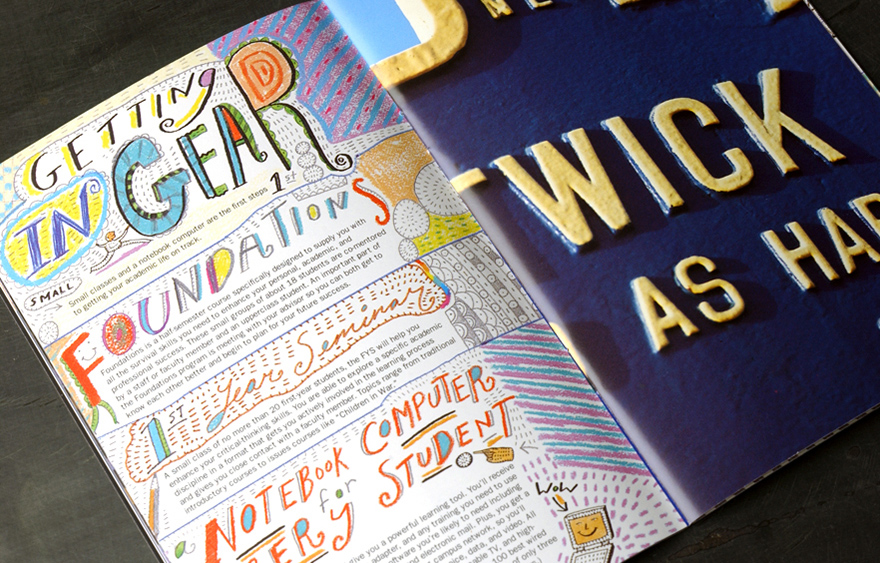 Hartwick Viewbook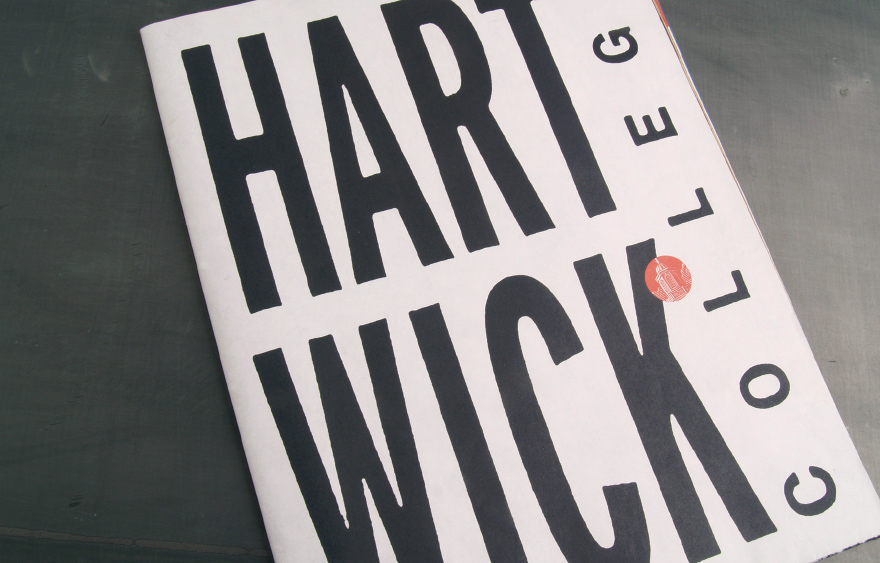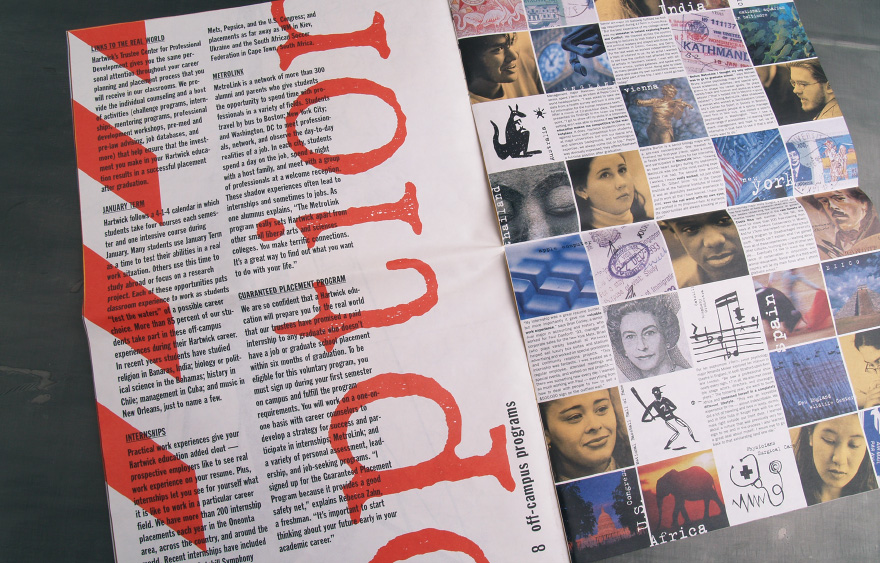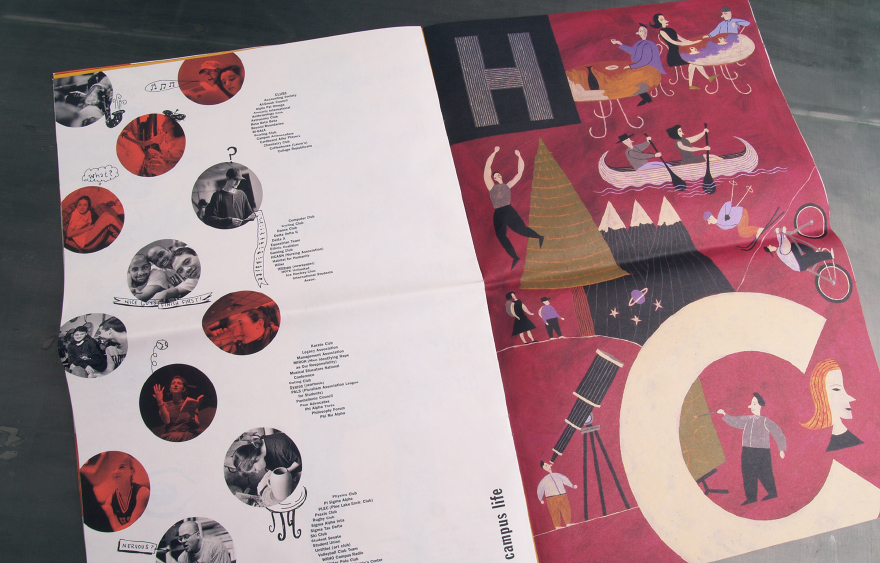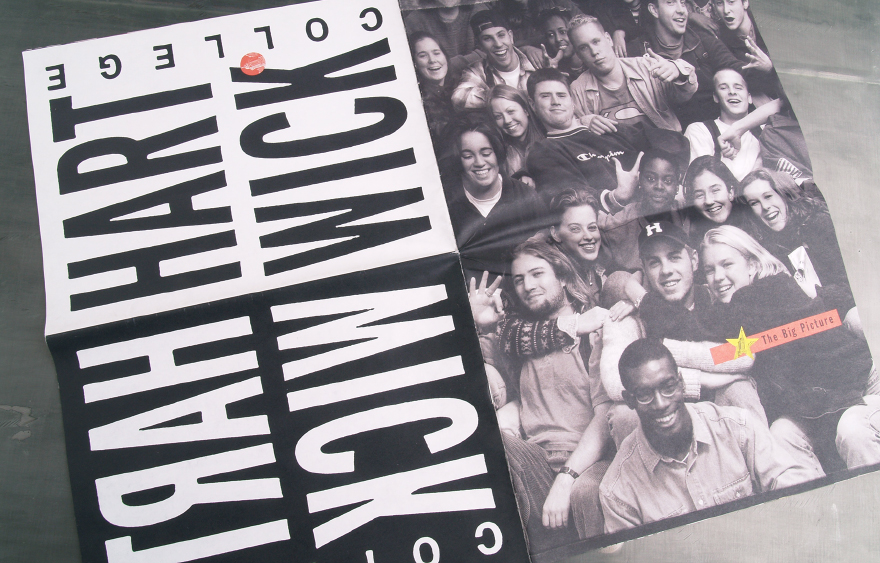 College Pursuits search mailer. This small 16 page + cover booklech took a light-hearted look at the college admissions process, and was a tremendously successful publication. The number of inquiries increased significantly and the piece was featured in Communication Arts magazine.